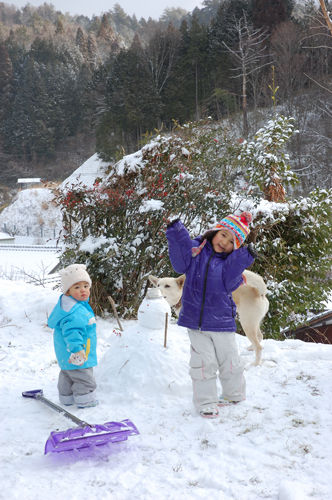 日曜日の朝は少しだけ雪が積もりました。早速雪だるまづくり。小さいなぁ。

We had a little snow last Sunday. Chihiro and Toku (and Momo) made a tiny snowman.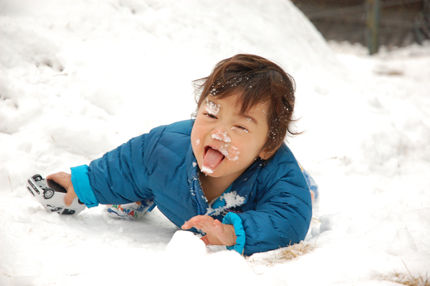 常に手に車を握る息子。

My son, Toku, slipped! He is always holding a miniture car.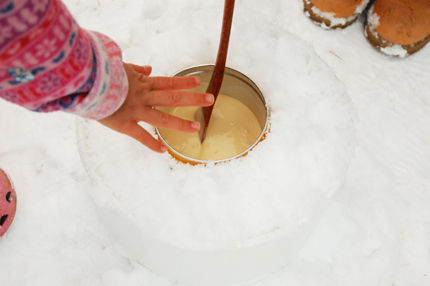 アイスクリンづくり。雪+塩で温度が十分下がるかと思いきや下がらず、結局冷凍庫へ。最近使っていなかった15年以上前のデロンギのアイスクリーマーが腐食していたため・・・。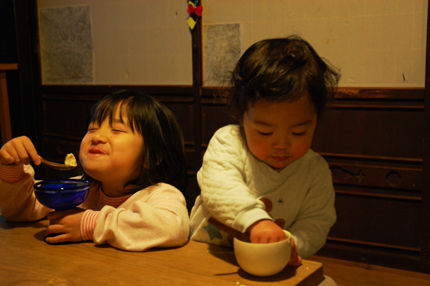 満足そうな二人です。

These two are VERY satisfied with lots of ice cream they made!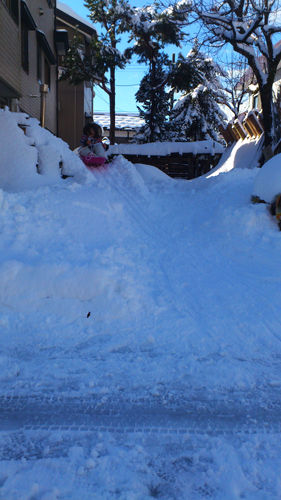 こちらは年末に帰った新潟の実家。

Chihiro enjoyed sledding at my parents' in Niigata last December.